Celebrating the Lunar New Year, Rita company has had many practical activities to contribute to bringing a "happy spring" to all employees. The company sent congratulatory gifts to more than 300 employees.
Each gift includes the necessary products for Tet holiday such as cakes, cooking oil, seasoning seeds, soft drinks, bird's nest drink, etc.
Each gift represents a better and luckier New Year's greeting. Not only a meaningful greeting, but it also symbolizes thanks for your contributions in 2022.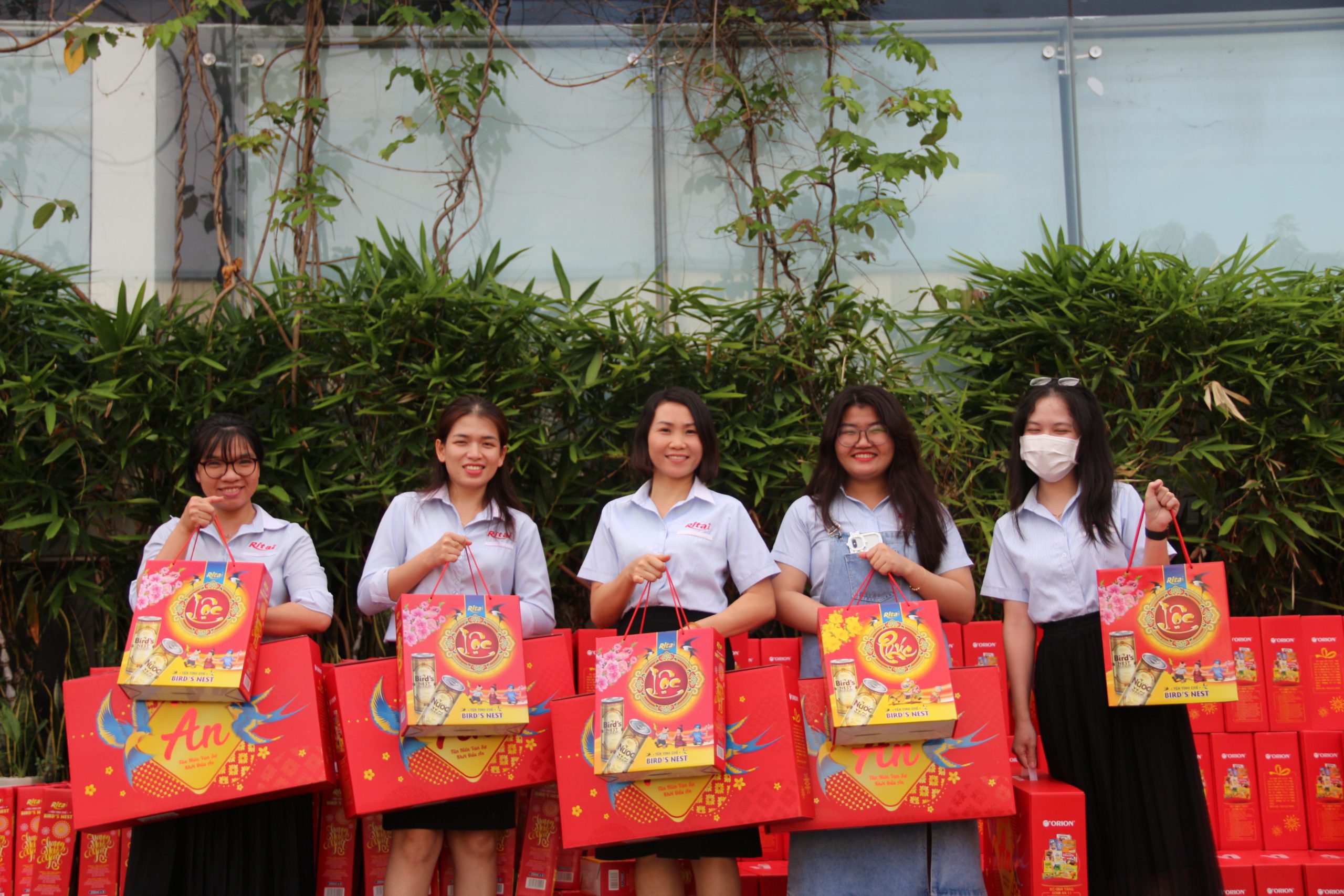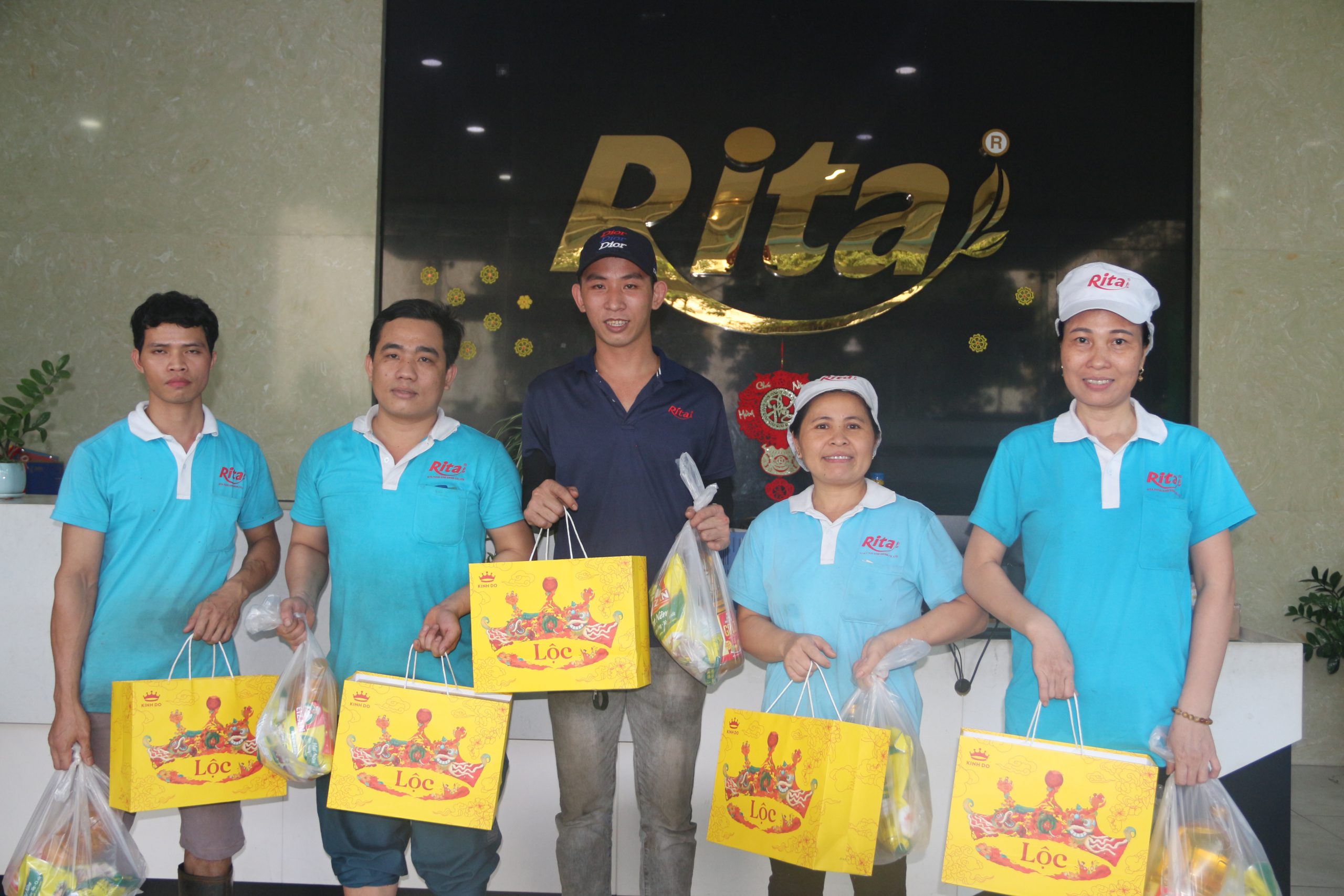 Following the annual practice, the company has been grateful to 107 senior employees who have worked for more than 5 years. All of them have the great contributions to the development of the company.
In Binh Duong province, there are many businesses so thank you for choosing to work at Rita. This is an honor for the company, we hope everyone will continue to accompany Rita in the near future.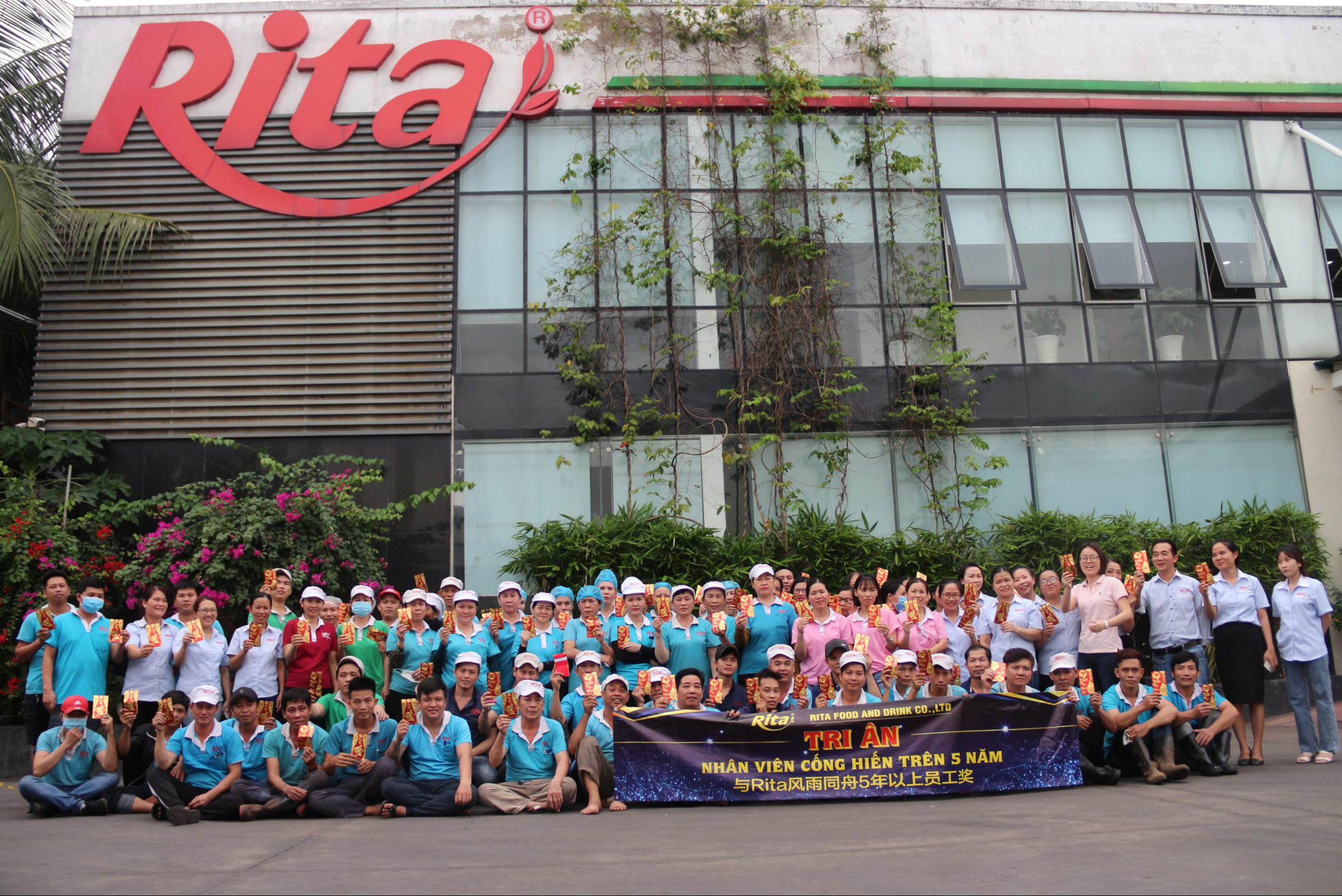 Right from the first days of establishment, Rita company has identified employees as the center of all production and business activities.
Once again, Rita would like to thank you for your hard work and dedication—you are a valued member of our company. We pride ourselves on your hard work and dedication to create more success in the coming year.
The economy is recovering strongly after the epidemic, Rita company will develop strongly and achieve more success.
To achieve that, the company hopes to continue to receive the companionship and attachment of everyone in the coming time.