Rita Food & Drink Co., Ltd just have an excellent performance in Gulfood 2020 in UAE. There are too many Indian customers who visited us. India is our big market for fruit juice, coconut water and other beverage.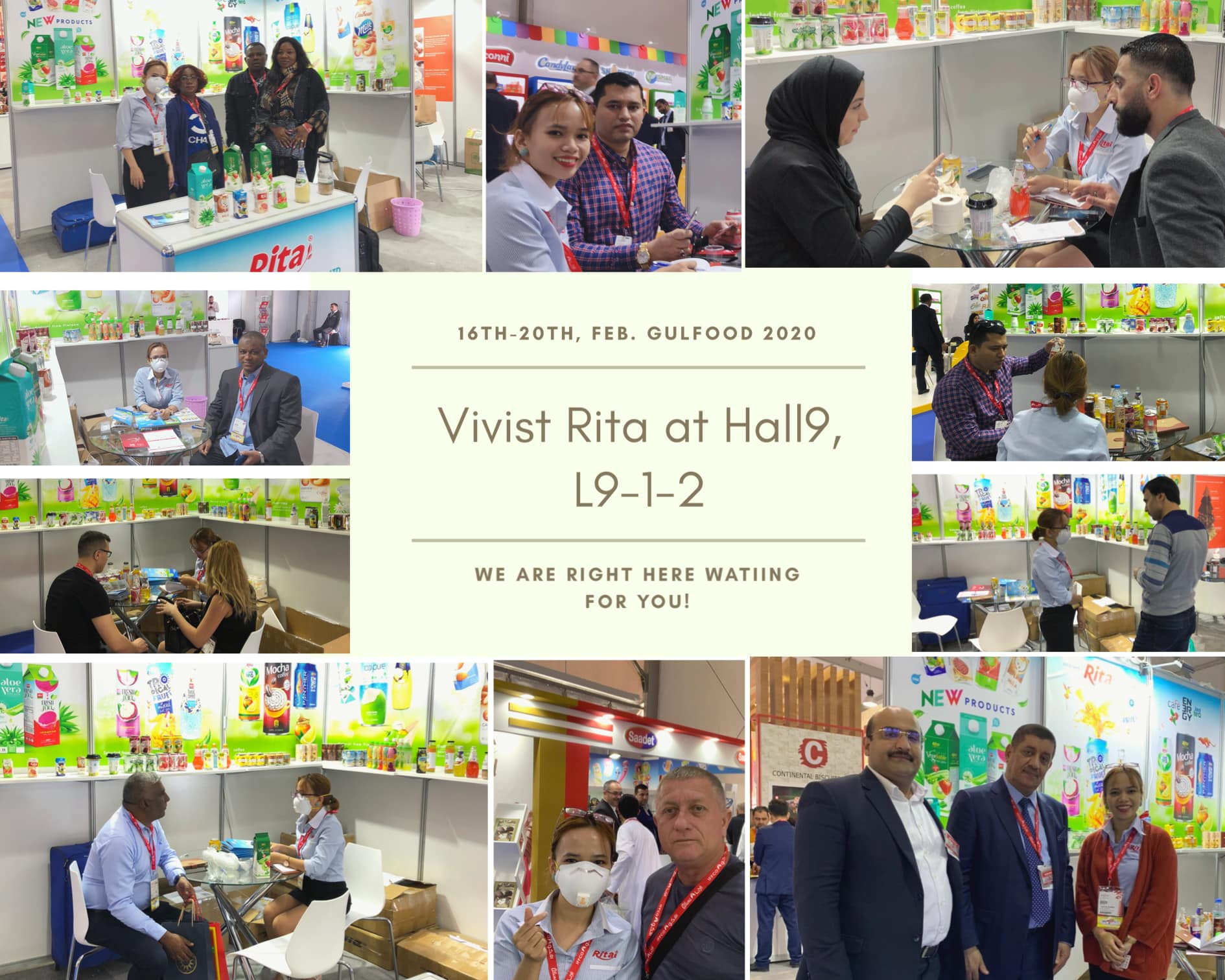 Gulfood is the world's biggest annual food and hospitality show where international flavors meet world-class businesses.
It is your unrivaled opportunity to source and selects from an incredible global product showcase.
Rita Food & Drink Co., Ltd bring some new products to this show: 1L Paper Pak Aloe Vera Drink, 1L Paper Pak Mixed vegetable juice, 200ml Aseptic Pak brown rice milk, coconut milk coffee, a yogurt drink.
Take time to review the latest trends and innovations of the food & drink sectors, food service & hospitality equipment, as well as the restaurant & cafe industry.
Benefit from the region's premier knowledge exchange over a range of educational conferences, training sessions, competitions, awards & a host of other live, industry-focused events.
Gulfood strives to inspire and inform. Hosted in Dubai - one of the world's largest, central trading hubs and a gateway between East and West - Gulfood has leveraged Dubai's developed logistics infrastructure and customs service, as well as the region's burgeoning hospitality and tourism markets, to become a globally recognized business and investment platform for companies around the world.